More and more professionals use both a TETRA radio and a smartphone to work. But there is better news: the functions of a mission-critical radio and a smartphone have been combined into the Tactilon Dabat hybrid device.
Tactilon Dabat is a rugged smartphone with a TETRA radio inside - and it is designed for ergonomic push-to-talk use.
Use it as a TETRA radio for critical communications. Use it as a smartphone for mobile applications and special public safety apps.
In other words, you have TETRA and LTE available in one device.
Tactilon Dabat can help organisations save time, money, resources - and lives.
It's a smartphone
Tactilon Dabat has a big and bright touchscreen: advanced applications are right at your fingertips. And the touchscreen can be used also when wearing gloves.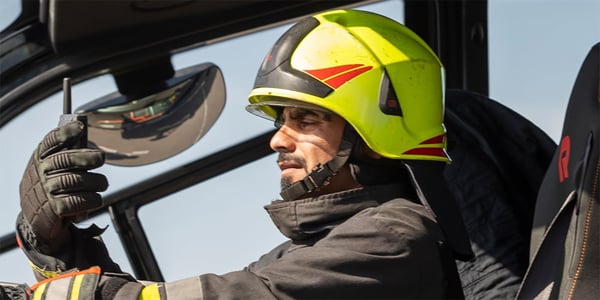 Award-winning device
Tactilon Dabat has won the category of "Best evolution to future broadband" in the International Critical Communications Awards. The award recognized Tactilon Dabat as the forerunner in the dual use of both TETRA and broadband.
Tactilon Dabat also won the Intersec Award of "Innovative Security Product of the Year" in 2018.